If you are thinking of painting your cabinets or having them painted, then you are asking, "What paint should be used to paint my cabinets?"
I am David Cook, owner of D'franco Painting & Wallpaper, and I just wanted to get you some information about cabinet paint to help make your decision about cabinet paint easier. There are several types of paint on the market that can be used to paint your cabinets. This blog is to inform you about the products we have used, the products we do use, and the products we do not use.
Cabinet paint is made with oil/solvents, water based or an oil modified.
The oil/solvent paints we do not use at all. It is hard to use them in homes, the solvents are very bad in terms of smell and air quality, and the products to use in cleaning are hazardous waste type chemicals.
So, what do you choose?
What are waterborne paints?
Here is a great definition of waterborne paint:
"Waterborne paints have been evaluated as alternatives to solvent-based paints. The volatile organic compound (VOC) content of waterborne paints is significantly lower than conventional solvent-based paints, thereby reducing VOC emissions. Waterborne (or latex) paints are composed of synthetic resins and pigments that are kept dispersed in water by surfactants. They also contain small amounts of coalescing solvents. Waterborne paints dry by evaporation of the water. The coalescing solvents allow the resin particles to fuse together (coalesce) as the water evaporates to form a continuous coating. Waterborne paints must be protected from freezing and also applied at a minimum temperature of 50 degrees Fahrenheit. Waterborne paints reduce VOC emissions and worker exposure to hazardous air pollutants. These paints can also reduce the amount of hazardous waste generated, depending on the type of paint used."
Confused? Yeah, me too. Basically, waterborne paints have oil based paints in micro particles encapsulated in a water. As the water evaporates the oil flattens out, and dries to a smooth finish.
What are the top 3 waterborne paints used for cabinets?
This is our product of choice. Why?
It dries to an amazing smooth finish.
The clean up is easy.
There is not an awful smell.
Very easy to touch up if needed.
The types of stains it is resistant to is amazing.
Finally, it is readily available.
---
Although I have used this product, I cannot speak about it in a way that will give you much inforamtion. For us, there are not enough locations to purchase it in order for us to add it to our product offering. In our network of other painters, they do have many good things to say about it.
---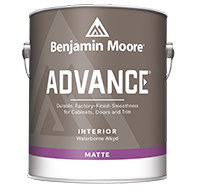 I will say that this is a awesome trim paint. It is my favorite for painting trim. In using this paint for cabinets, I am not a fan. This product is very thick, and takes a different sprayer in order to use. This product requires 16 hours to dry between coats of paint.
If using a HVLP sprayer, like we do, this paint must be diluted to get a great finish.
In the Midwest, we have high humidity. The humidity means that this paint takes much longer to dry.
Since it takes 16 hours to dry, that means we cannot give you two coats of paint in less than two days. It can take almost a month to get the hard shell and finish needed on a kitchen cabinet surface.
---
The most important part of cabinet painting…
The products we listed above are amazing products. That is what allow us to give you a 5 year warranty on our process. Can you hear the "But"? The best paint in the world will not be of any good if the cabinets are not properly prepared. How is that achieved?
Cabinets must be cleaned. Cleaners, fingers, as well as food will be on the surface of the cabinets in your Kitchen. We use some specialty cleaning products to make sure any and all oil, dirt, grime, etc are all removed.
Then, cabinets need to have the surface sanded. There has to be something the paint sticks too. We use sanding to get rid of the gloss, and also make sure the primer has a mechanical bond to the cabinet surface.
In addition, the right primer must be used. We use Stix Primer Paint. It does exactly as the name says. When used correctly and not diluted, the bonding primer makes sure that the paints used on the cabinets will last as intended.
How to get a estimate for cabinet painting
If you live in the Huntley, Elgin, St. Charles, Algonquin area, then you are in luck! All you have to do is call us. We will provide you an estimate of how much it will cost, how long it will take, and when we can start!